As the owner of Berlin on the Go!®, I offer private guided tours of this marvelous city. Certified by the Federation of Tourist Guides Association in Germany (BVGD) and a member of the Association of the Berlin Tourist Guides (Berlin Guide e.V.), I would like to share my fascination for this multifaceted city and its history, culture, architecture and customs.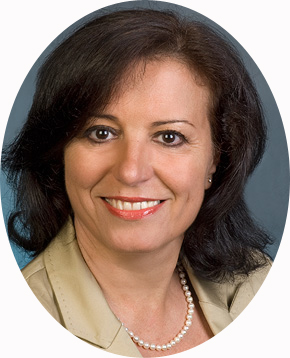 After university studies in France and Germany, and receiving a Bachelor's degree in Economics and a Master's degree in Public Administration, I worked in tourism development for 60 municipalities in the Metz region, Eastern France. This included the creation of tours, identifying and promoting the local heritage, and helping preserve its historical and architectural traditions.
Eventually I moved to San Francisco. However, my human-rights work often took me to Berlin where I finally relocated.
I am fluent in German, French and English. My extensive training and expertise in tourism, along with the experience of living on two continents, make me sensitive to the different needs of visitors to Berlin.
Berlin on the Go!® is special because of our experience and knowledge, and love of this wonderful city. We function as ambassadors for Berlin. Our innovative tours are customized to the needs of the clients.